Tests of repeater balloons with AFAR
Corporation Press Service
Rosteh
reports that specialists of the military-industrial complex (United Instrument-Making Corporation) are introducing a special complex of high-speed information transmission based on a balloon. The complex allows you to provide protected Wi-Fi military units at a distance over 200 km.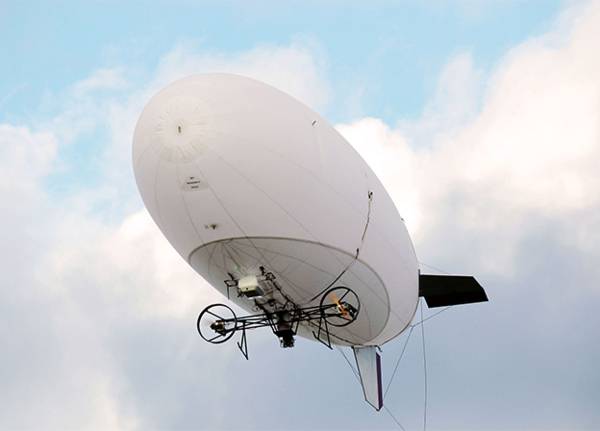 The complex consists of repeater balloons of three different volumes (small, medium and large). Repeaters carry special equipment on board. They installed AFAR (active phased antenna array), providing a stable connection between mobile and stationary command and control centers.
From the report:
The system developed by concern "Constellation" is in the testing stage. It will allow you to organize networks of reliable communications for the military, provide security of communication channels, point-like direction of signals, automatic tracking of receiving devices in space even in the absence of GLONASS and GPS signals.
The balloon will be at a certain height and ensure the work of several secure communication channels at once.
For some time now, the Ministry of Defense of the Russian Federation has been talking about the relevance of using balloons for military purposes. In addition to using them as a means of providing communications, it is proposed to actively use balloons to film the ranges of military exercises. Such surveys are already being used along with surveys from the classic
drones
.