The head of the Ministry of Health, Veronika Skvortsova, published the results of a study on the average life expectancy of Russians. According to the Minister, the Russian citizens began to live longer, and for the first time in the study period (this is the first half of this year), the average life expectancy in Russia has crossed the 72 years mark.
Veronica Skvortsova quotes
Interfax
:
According to Rosstat, in 2016, the positive demographic trends were consolidated. The life expectancy of Russians in the first half of the year 2016, increased to 72,06, i.e. on 0,67 of the year compared to 2015 of the year (71,39 years).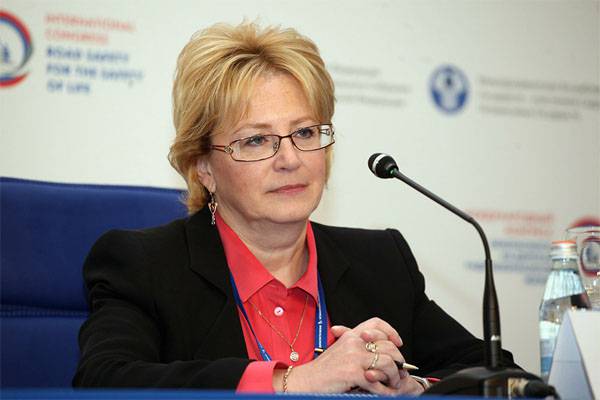 According to the Minister of Health, in January-July, 2016, the mortality rate in the Russian Federation also decreased. The decrease in the number of deaths in comparison with the same period of 2015 of the year was about 36 thousand people. The overall mortality rate fell by 0,5 points - to 13 people per 1 thousand inhabitants.
Veronika Skvortsova also notes a decrease in mortality at working age in the first half of the year 2016 - by about 5,2%.
The data of the Ministry of Health suggests that the best indicators in terms of reducing mortality are for diseases such as tuberculosis (18,6%), respiratory diseases (12,5%), diseases of the circulatory and digestive organs - 6,5 and 5,6 percent, respectively. Mortality due to accidents has decreased by more than 12%.
It is noted that the reduction in the mortality rate of the respiratory and circulatory organs was affected, among other things, by the tightening of anti-tobacco legislation in the Russian Federation.