Video recording of the use of "Falkatus" in Dagestan with the neutralization of members of the gangster underground
Blog
bmpd
published a video of the use of an armored car by the FSB "Falkatus" during a special operation to destroy terrorists, which was held on September 7 in Makhachkala (Dagestan).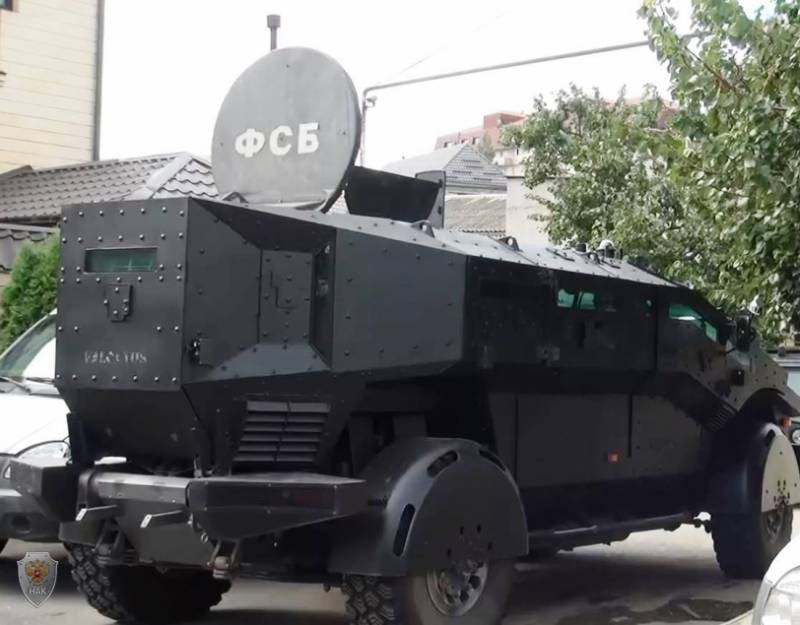 The blog reminds that "this" protected car "for the Special Purpose Center (CSN) of the FSB was created by the Moscow Joint-Stock Company" Fort Technology "as a further development of the development launched at the Ministry of Defense of the Russian Federation on the AMO ZIL".
To date, several different samples have been produced. From open sources it is known that the chassis of the KamAZ-4911 rally served as a base for them.
As previously reported by the National Anti-Terrorism Committee, three special gangsters were killed by special forces in Izberbash and three more in Makhachkala.
It is noted that "the neutralization of the bandits essentially completed the elimination of the gang that committed the audacious murders of citizens and law enforcement officers in the area of ​​the city of Izberbash".
National Anti-Terrorism Committee of Russia