Petr Alekseevich again at the broken trough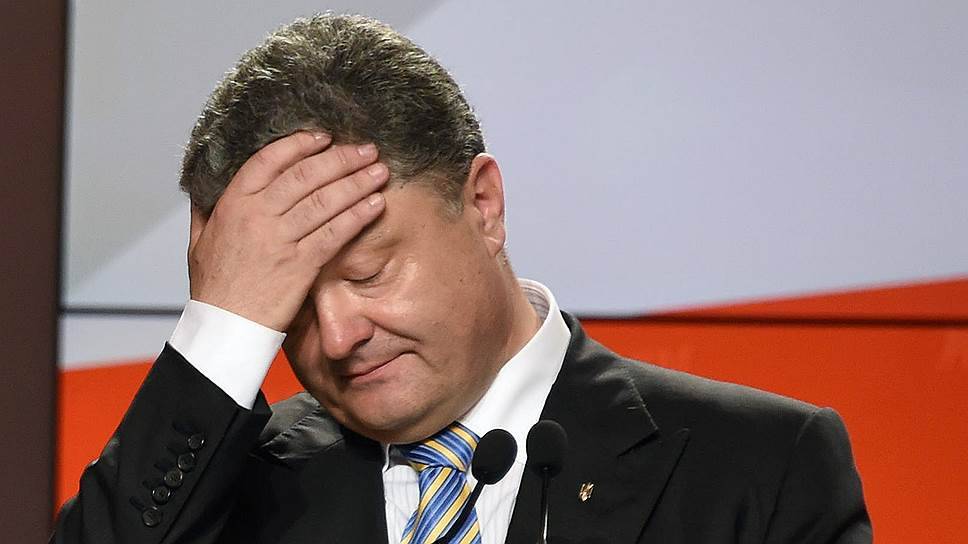 On the eve of the President of Ukraine Petro Poroshenko spoke to the deputies of the Verkhovna Rada. In his message, Pyotr Alekseevich raised questions of foreign and domestic policy, and laid its failing results on Russia.
On the whole, the performance was held in a tearful manner, which was customary for the "leader of the nation"; however, apart from the traditional and baseless accusations of preparing a "full-scale invasion", the "peace president" tried to reproach Moscow with economic pressure on Ukraine. According to Poroshenko, the closure by the Russian side of access to its market for Ukrainian goods "was a shock" for Nezalezhnaya and resulted in the reduction of hundreds of thousands of jobs.
It is no secret that the Ukrainian Free Trade Zone Agreement with the European Union, which Kiev signed at the beginning of this year, led to such deplorable results. Refusing to trade preferences of Russia in favor of dubious "European integration", the Ukrainian leadership acted out of populist considerations, counting, apparently, on the help of Western "democracies". This assistance, as you know, is in the issuance of loans by international financial organizations, the guarantee of which is the guarantee of impoverishment of its own population.
Anyway, the USA and the European Union refused to support Ukraine's "European aspirations" both financially and morally. Today, cooperation with the International Monetary Fund is almost frozen, which pushes Kiev to the edge of the economic abyss, and President Poroshenko, unlike his colleagues, for example, from Senegal and Laos, is not invited to the recent G-20 summit in Hangzhou. The latter circumstance, however, did not prevent the leaders of the leading countries of the world at the forum to discuss the further fate of the "Square".
It seems that now the Ukrainian leadership is beginning to realize the plight in which it finds itself. Economic and political ties with Russia were severed for many years, and the West, for the sake of relations with which Kiev took this step, suddenly decided to get rid of the burden in favor of its geopolitical interests. Tearful speech of the Ukrainian president, who recently broke applause in the US Congress, and now tiring his unwitting listeners in the Verkhovna Rada, is the beginning of the end of the criminal acts of the Kiev junta.