Representatives of the Ukrainian "elite" noted the latest manifestation of absurdism. It would seem that all the absurdist limits in Ukraine should have been exhausted long ago, but no. There are people who continue this protracted theater.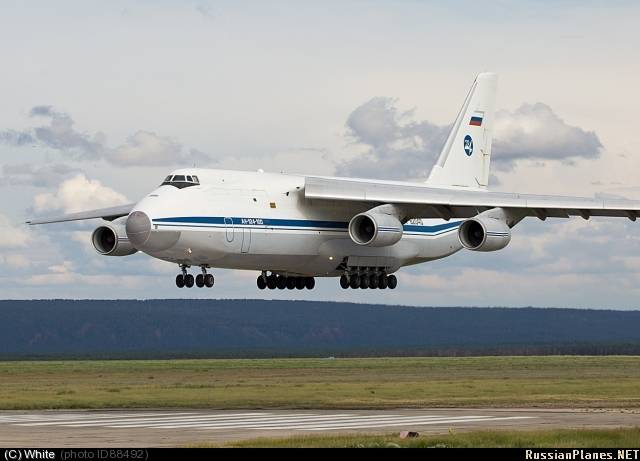 This time, the head of the Ukrainian aircraft-building enterprise Antonov, who has de jure ceased his individual existence, addressed the Russian Federation with an absurd threat. According to Alexander Kotsyuba, Ukroboronprom, which now includes Antonov, may decide to ban the An-124-100 Ruslan outside of Russia.
According to Kotsyuba, such measures will be implemented if the Russian Ruslans are served by Russian, rather than Ukrainian, companies.
Mr. Kotsyuba quotes
RIA News
:
They can adjust these rules, laws, as they please, within their own country. Another question is that we, as a developer, have the right to put a ban on flights of their aircraft outside the Russian Federation.
Earlier it was reported that Russia intends to connect OJSC "Ruslanov" to maintenance
Aviation
Ilyushin complex "due to the fact that the Ukrainian side poses all kinds of obstacles for the implementation of full-fledged partnerships for the repair and maintenance of airports. Now, the Ukrainian side is "initiating a ban" on the operation of the Ruslan's Russian air
fleet
outside of Russia.
Interestingly, they themselves are aware of what they are carrying? .. For by the same logic, Russia can take the initiative to prohibit the use of Ukrainian citizens outside the country, for example, Gazelle, KamAZ or Ural cars, because Ukrainians themselves they are repaired without coordination with the manufacturers ...