Polish official sources publish information about a significant increase in the number of citizens of Ukraine entering the country. It is noted that only in the first half of this year, on the basis of the obtained permits, 75% of Ukrainian citizens moved to Poland more than in the entire last year - 700 thousands against 400 thousands.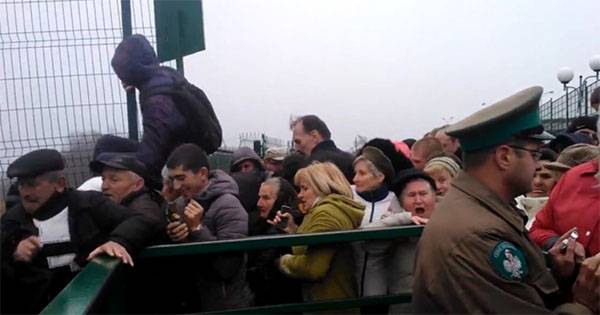 The submission notes that two thirds of Ukrainians entering the Polish territory remained in the country in order to find work. Reports about it
"Vesti. Ukraine"
with reference to the Polish Foreign Office.
The analysis of the activities of the arriving citizens of Ukraine by the Polish specialized agencies suggests that not all persons with a Ukrainian passport find a job in the legal sphere of labor activity. It is noted that a serious danger to the Polish economy is represented by persons who are looking for work in underground factories engaged in illegal production of tobacco products. In addition, it is said about the activity of rendering services of an intimate nature, for which last year in Poland more than 3,5 thousand citizens of Ukraine were detained at different times.
A significant proportion of Ukrainian migrant workers in Poland work in peasant farms (for example, as seasonal collectors), in construction companies as painters, interior decorators, and as ancillary workers or drivers. The high-tech sphere of work, according to the estimates of the Polish experts themselves, remains inaccessible for Ukrainian citizens who have received permission to enter and work in Poland. It turns out that the long-standing European dream of Maidan Ukrainians about lace panties can be realized only when painting walls or picking apples ...