Grybauskaite called for resignation of the Minister of Defense of Lithuania
"Golden forks and colanders that were purchased for the Lithuanian army by the Ministry of Defense, can in all senses be costly for the head of the Lithuanian military department Juozas Olekas. Recall that a scandal broke out in Lithuania a few days ago, due to the fact that the Ministry of Defense of the Republic ordered kitchen equipment for military units from one of the company at clearly inflated prices. Thus, the ladles were purchased at a price of over 200 euros per piece, sharpeners for knives cost more than 100 euros each.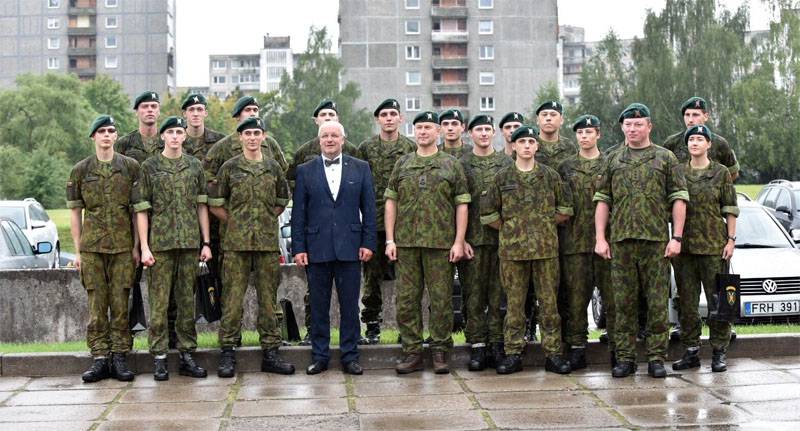 In total, the purchase price was about 7 times higher than the market value of forks, knives, ladles, and colander for army kitchens.
Today, Lithuanian President Dalia Grybauskaite decided to respond to the scandal. According to the "red Dali", Olekas and all those persons who were responsible for such purchases must resign.
Dalyu Grybauskaite quoted
Delphi
:
I appeal to both the minister and the leadership of the Social Democratic Party - to assume political responsibility means to stop dishonoring the state and the defense system, this means that the minister cannot work, and moreover to lie and explain that he turned to the prosecutor's office.
The conflict between Prime Minister Butkevicius and President Grybauskaite immediately became apparent. According to the head of the Lithuanian Cabinet, the president is turning into a politician against the background of the upcoming election period. Butkevicius noted that in this situation "he does not see the fault of the Minister of Defense" and "trusts him completely."
https://www.facebook.com/juozas.olekas.5