KRET will present more 2016 developments at the Army-70 forum
More than 70-ti promising developments will present the concern "Radio-electronic technologies" at the international forum "Army-2016", reports
press office
company.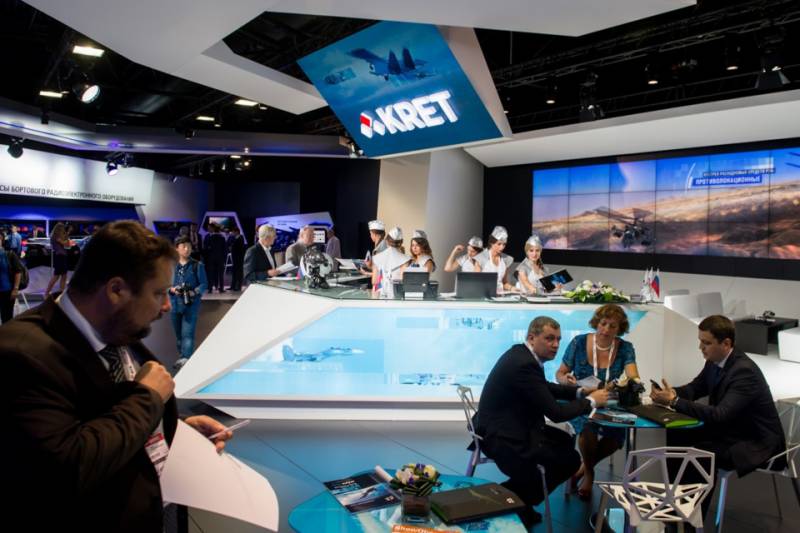 "The Army-2016 International Military-Technical Forum for the Concern is a platform where it is possible to show which systems and means of KRET increase the country's defense capability and in which types of Russian Armed Forces they are used. In our pavilion will be presented mock-ups and samples of aviation equipment and electronic warfare systems ",
told the first deputy director general of KRET Igor Nasenkov.
Among other exhibits, the exhibition will show the "LSN-296 laser guidance system, thanks to which Russian Ka-52, Mi-8MNP, Mi-28H helicopters can direct various types of missiles at ground targets, manned and unmanned aerial vehicles".
"Also, elements of the onboard defense complex President-S, models of electronic countermeasures of the Khibiny family, equipment from the newest Russian 4 ++ Su-35 generation aircraft will be presented," the release said.
In addition, the company will present "electronic warfare equipment and systems (EW) integrated into airplanes and helicopters, ground-based EW systems of the Krasukh, Rychag-AV and Mercury families. Also, visitors will see the Moscow-1 EW complex ", the press service reported.
Recall, the exhibition within the framework of the Army-2016 forum will be held in the Patriot park near Moscow from 6 to September 11.