The first batch of Mi-38 helicopters for the Ministry of Defense will range from 10-ti to 20 units
The contract for the supply of Russian military helicopters Mi-38 will be signed in 2016 or 2017 g. The first batch will be from 10-tee to 20 machines, reports
MIC
with reference to the deputy general director of the holding company "Helicopters of Russia" (BP) Alexander Shcherbinin.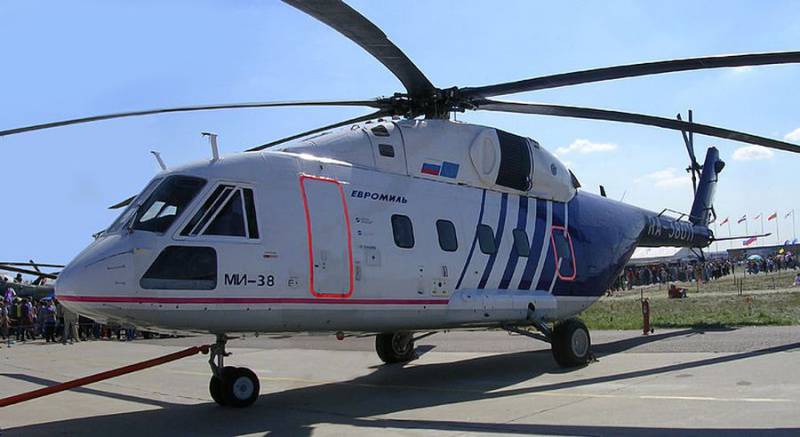 "Regarding the number and technical appearance of the helicopters, we can say that the" leader "party will make from a technical performance of 10 to 20, based on the production Mi-38 helicopter with a serious enough refinement of it to the requirements of the Ministry of Defense of Russia",
said Sherbinin.
He noted that currently "there are active consultations with the Ministry of Defense to determine the appearance of the vehicle and the number of helicopters of this class", which can be delivered to the VKS.
"During 2016-2017, it is planned to sign a corresponding supply agreement. The exact date depends on the decision of the military department. We are ready for this at any time, "the deputy general director added.
Earlier, the holding stated that the Ministry of Defense will become the first customer of the Mi-38, and that "the decision on the procedure and timing for the arrival of new vehicles to the troops has already been made." At the same time, Deputy Defense Minister Borisov said that a contract with BP could be signed at 2017 g, serial deliveries of vehicles would begin at 2018.
Help newspaper: "Mi-38 - multi-purpose helicopter, which can be used to transport passengers and cargo, as a search and rescue, like a flying hospital. This car occupies a niche between the representatives of the Mi-8 / 17 family and the heavy Mi-26. The payload of the Mi-38 is five to six tons; the helicopter can carry up to 30 people. "