Clinton Announces "Reliable Messages" on "RF Intervention" in US Elections
Hillary Clinton has once again announced that the Russian Federation is trying to influence the course of the American election campaign. At the same time, the US presidential candidate from the Democratic Party said during her press conference that there are "a number of reliable reports of Russian interference." Further, everything follows the classic Western pattern: there are messages, but we will not show them to you ...
From the statement of Hillary Clinton (published by the newspaper
Political
):
I am really concerned about a number of credible reports about the interference of the Russian authorities in our elections. Our specialists are now seriously studying this factor.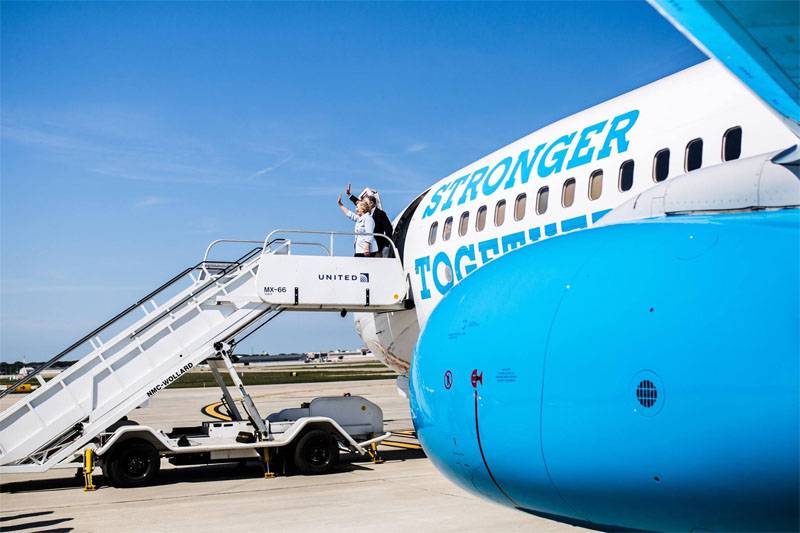 Clinton waves to an empty airfield
For Clinton, statements about Russia's attempts to influence the course of the election race is an opportunity to score certain political points.
Meanwhile, Vladimir Putin, in an interview with Bloomberg, denied claims by Western politicians that the Kremlin is trying to influence the election campaign in the United States.
President of the Russian Federation:
We have never interfered, we do not interfere and we are not going to interfere in internal political processes, we will carefully watch what is happening and wait for the election results, and then we are ready to work with any administration (USA), if it wants to. If someone says he wants to work with Russia, we welcome that. And if someone, as you put it (maybe an inaccurate translation), wants to get rid of us - this is a completely different approach. But we will survive this too, it is not known here who will lose more with this approach.
https://www.facebook.com/hillaryclinton/