Havana asks Moscow to establish permanent supplies of Russian oil to Cuba
The Cuban State Council appealed to Russia with a request to establish a systematic oil supply to Liberty Island. According to the information agency
Interfax
, the appeal was personally addressed to Vladimir Putin by the head of the Cuban State Council, Raul Castro. The report says that Havana is interested in purchasing oil and oil products from the Russian Federation due to the fact that there were significant difficulties in the supply of "black gold" from Venezuela.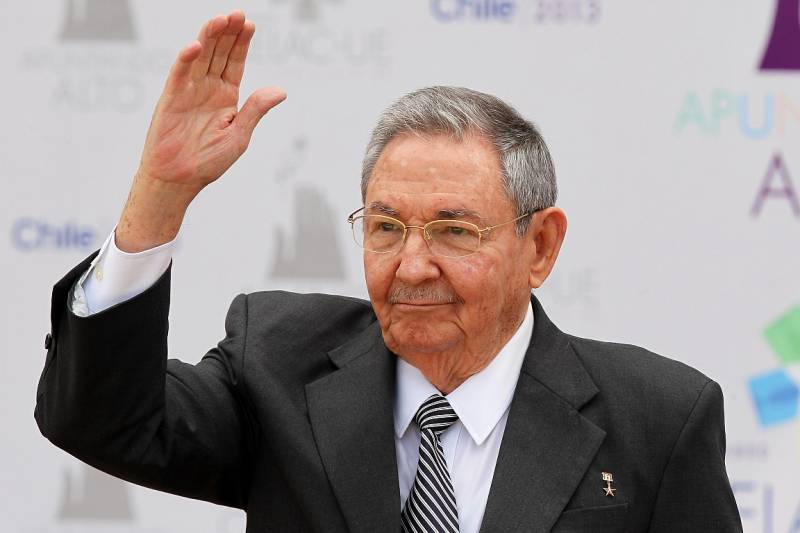 In Venezuela, in connection with economic problems and a turbulent social and political situation, several large oil refineries stopped their work at once. There is talk of a possible reduction in production volumes.
In a letter to Raul Castro to Moscow, it stated that Cuba is ready to purchase Russian oil on a long-term basis at reasonable prices. Details about how the price of deliveries across the ocean Havana finds acceptable for themselves, not reported.
For reference: Cuba still purchases oil from the Russian Federation, but the purchase is not systematic. Thus, for the 8 months of the current year, Russia has sent oil and oil products to Cuba in the amount of about 250 thousand dollars. According to some data, we are talking about the volume of oil and diesel fuel at the level of 1,4 thousand tons. These are more symbolic shipments than supplies to satisfy Cuba's real needs. Whether the supplies of oil and oil products from the Russian Federation will be systematic will be clear in the near future.