"Typhoon Airborne" will be the first in the world landed MRAP
Airborne troops in the coming years, expects large-scale rearmament. So, along with tracked armored vehicles, the paratroopers will receive Tiger special-purpose armored vehicles and a Typhoon-VDV KamAZ-4386 armored vehicles, writes
Messenger of Mordovia
.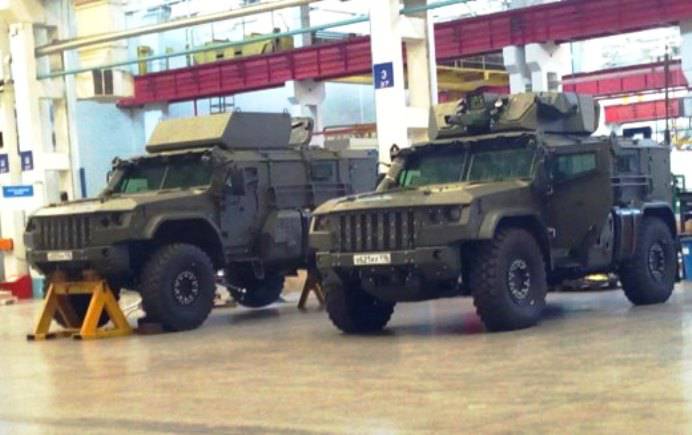 "These" Typhoons "will become a truly new word in the development of the so-called MRAP - until the advent of the Russian car, no country in the world had armored vehicles that were landed and protected from explosions and ambushes from ambushes," the publication says.
Another innovation is the appearance on the KamAZ-4386 vehicles of a combat uninhabited module with an 30-mm cannon and a machine gun of the 7,62 caliber.
"As a result, in terms of firepower, this machine will be equal to the BMD-2. The newest fire control system thanks to the thermal imager will effectively destroy various targets day and night, "writes" Herald ".
According to experts, "Typhoon-Airborne", first of all, will be replaced by existing UAZ airborne assault brigades, which are not entirely suitable for the Airborne Forces "land" BMP-2 and the second generation airborne combat vehicles, "concludes the publication .