NATO membership will not solve all of Sweden's defense problems, but will keep "aggressive" Russia from attacking the Baltic countries, writes
Delphi
with reference to the report prepared by the order of the Swedish government.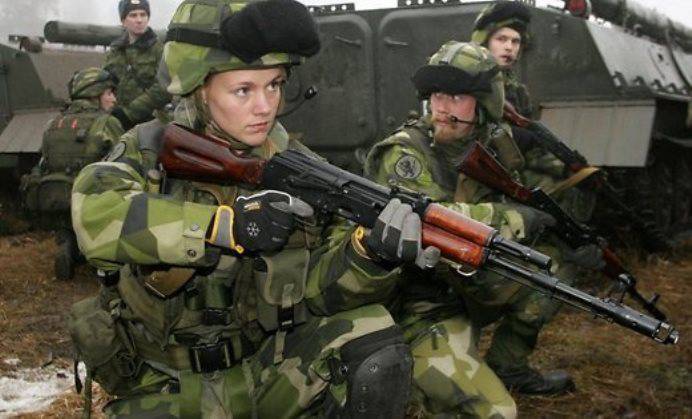 "The authors of the report do not have a specific position on the long-discussed issue of the possible accession of Sweden, traditionally adhering to neutrality, in NATO, however, they analyze possible pros and cons of membership in the alliance," the newspaper writes.
According to the authors of the report, in the summer of 2015, the center-left government "instructed diplomat Christer Bringheus to evaluate Sweden's military cooperation with various countries, and he concluded that NATO membership would clarify how Sweden would act in the event of a conflict in the Baltic region - the chances of containing the conflict would increase. "
The document "denies the possibility of Russia attacking Sweden itself, however, the involvement of Sweden in the conflict after the Russian attack on Latvia, Lithuania and Estonia is mentioned as the most realistic scenario," Delfi writes.
Analysts suggest that "Russia can take over the Baltic countries in a few days, and then wants to deploy air defense systems in Sweden, for example, Gotland, to prevent flights
aviation
NATO over the Baltic Sea. "
In this case, Sweden will need outside help, but the Americans "will need at least three weeks to arrive at the scene," the report says.
The document also says that if Sweden wanted to, NATO would of course accept it into its ranks (the accession procedure would take from 12 to 15 months), but this step will cause a political crisis in relations with Moscow, "the scale of which difficult to evaluate. " At the same time, he, "most likely, will be limited to political rhetoric and military threats," the authors believe.