New airborne defense complexes (BSOs) for individual protection of helicopters can be created in 2017-2018, reports
TASS
report of the Deputy Director General of the Radioelectronic Technologies Concern (KRET) Yuri Maevsky.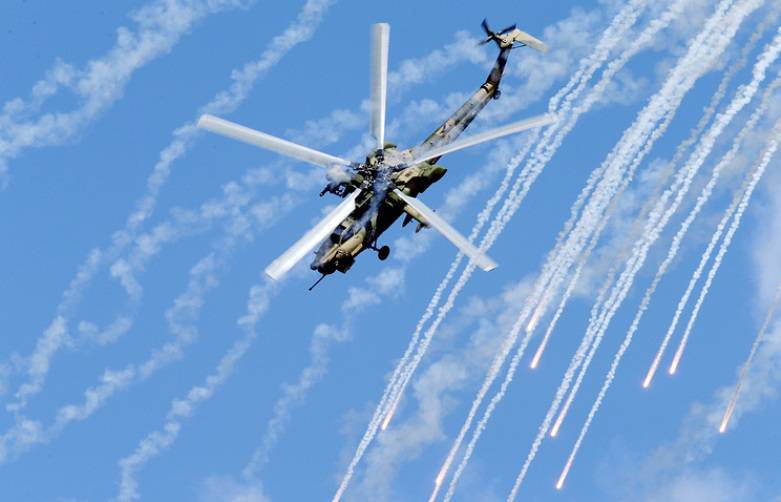 "Yes, there are ongoing (development). New BKOs will have a greater range of suppressed objects, and will also be able to more accurately determine the direction of targets. At the same time, in addition to building up the potential of applied noise interference of various types, there is an active introduction of intelligent interference, "
- said in an interview with Mayevsky.
Currently in service
aviation
BCO "Vityaz" stands, "designed for the individual protection of military aircraft and helicopters from defeat by aviation and anti-aircraft missile systems, as well as anti-aircraft artillery air defense systems of enemy land and sea-based," recalled the deputy director.
In addition, according to him, to date, a modification of the Eite Vitebsk complex has been created for transport aircraft.
"The complex has been created. Including all the necessary tests on some types of aircraft have already been conducted by us. The issue of locating this complex on a number of other aircraft is being resolved "
- said Mayevsky.
He recalled that "Vitebsk is a family of complexes that can be adapted to almost any type of aircraft, including military transport and civilian."
Earlier in KRET, it was reported that tests of this version of the complex will be completed in 2 quarter of 2016.