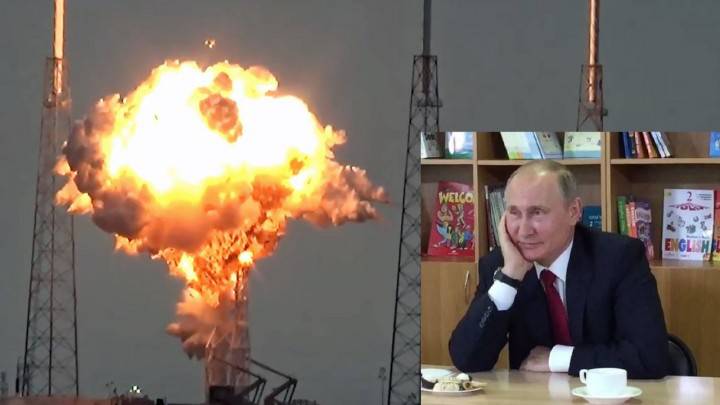 Lightning! An unprecedented event occurred. On the pre-launch test, the Falcon 9 rocket of genius high-tech startups Ilona Mask exploded, which was to put the Israeli satellite 3 into September of orbit. All progressive humanity, Sting and Bjork as from a soul has poured. It suddenly became conscientious and disgusting at heart. September is burning, Sharansky is crying. Do not have time to turn over the calendar again. Reached the damned Putin.
And the first question that every honest and decent person has asked himself is a gay, democratic journalist and Euro-European, who is to blame? The first thing that came to mind is of course Putin. After all, the envy of rusty Soviet cosmonautics to the latest achievements of commercial astronautics named after Ilon Musk, which Bruce Willis and Matt Dimon have already supported, is obvious. But is it really? Did the GRU saboteurs work or was the raven who flew at random to blame? Putin or is it Putin?
Of course, the first impulse of the conscientious intellectual was silent and shyly silent, pretending that nothing had happened. That is what non-living Lechaim Navalny and Rustem Adagamov, earlier on the light of the fire of falling Russian missiles, did. But the main thing is not to reflect, but to distribute. Therefore, the liberal and Ukrainian twitter feeds were unsubscribed "Sorry. It happens and so, trying to hush up the topic as much as possible. After all, Ilon Mask is an idol of the creative class, which means a priori can not be wrong and do something wrong.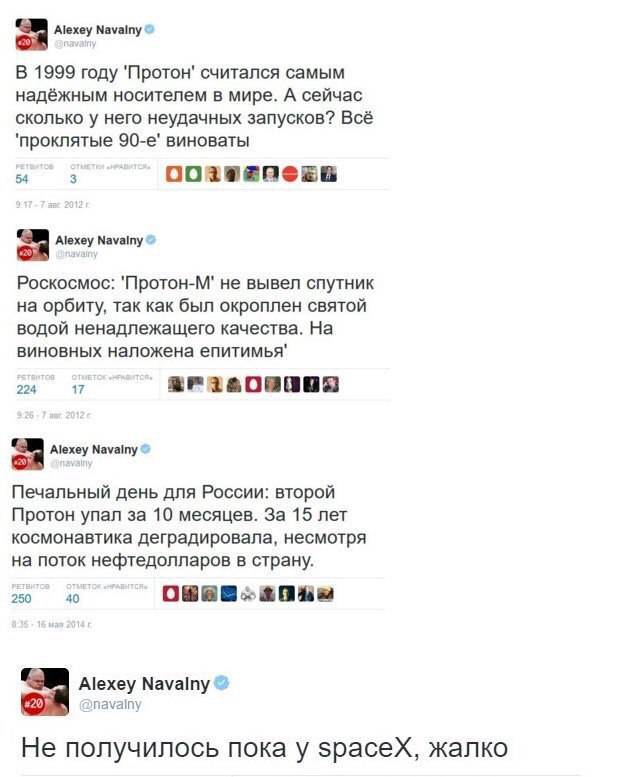 And the start-up king was right, and he did everything right. Rocket and cargo were insured for a billion dollars. Why launch into space wildly fashionable reusable (in fact, no) rockets with an unclear prospect of flight success, if you can blow them up before launch and get three hundred percent profit? "But was it really so possible?", - backward Russians, wondering around in orbit somewhere, will be surprised. Pokemon catchers and novice startups in vintage lofts applaud the genius of hi-tech. After all, the obvious goal of any startup is to make a profit, and not some kind of research in this muddy space. Which can be not at all, but there is a glass edge about which all the rockets are broken. And the invisible hand of the market, resting on a whale and three elephants, itself awards its loyal adherents to a furious capitalization and a high level of investment. After all, we must not live by lies. So win!
Sincerely, Lev Sharansky
Note IN:
Lev Natanovich Sharansky
(genus. 22 April 1953) - blog author in LiveJournal Userinfo.png lev_sharansky2
In his posts he represents the collective image of the Soviet intellectual and human rights activist, parodying modern "liberals" using all known liberal cliches. In his notes, we face a conscientious and handshaking human rights activist, dissident, thought giant, father of Russian democracy, a tireless fighter against the bloody regime for freedom and grants.
...
The real person who keeps a blog on behalf of Sharansky is not known for certain. Observers called several names of the alleged authors, but they all deny their involvement in the creation of Sharansky ...
Details