The Petrel Research Institute (Included in Uralvagonzavod) will present at the Army-2016 forum the newest Floks self-propelled artillery mount, equipped with a unique 120-mm gun, combining the capabilities of a long-range cannon, a howitzer and a mortar.
News
With reference to the director general of the enterprise Georgy Zakamnykh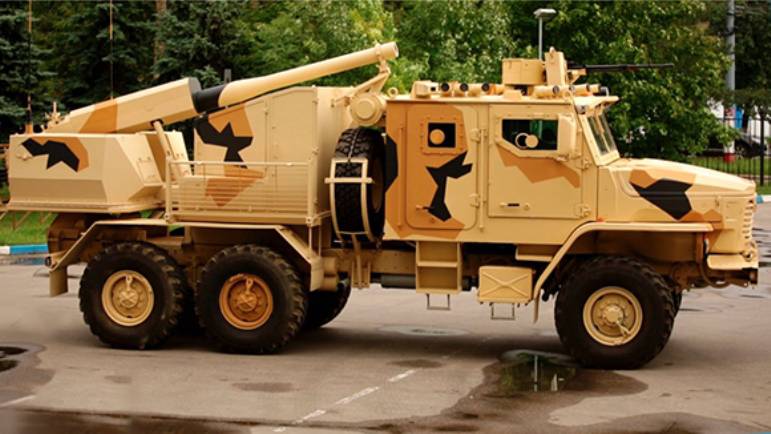 According to the general director, "this is the first domestic self-propelled artillery installation (SAU) of a similar caliber, placed on the high-propelled chassis of a Ural family vehicle." The installation is designed to replace all obsolete towed guns of the same caliber.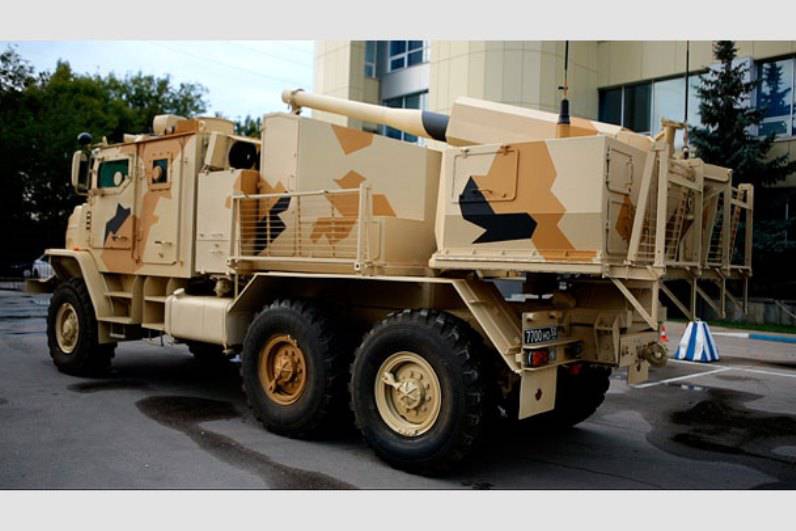 "The concept of placing a 120 millimeter cannon on a car's chassis is a completely new solution for our army. In fact, this is a new class of weapons, which makes it possible to significantly increase the mobility of artillery units of the Russian army. The main distinctive feature of the new ACS is the gun unified in ballistics and bolt with the 2А80 gun, but providing for the expense of new design solutions a reduced load on the chassis when fired and increased accuracy of fire, "said Zakamennykh.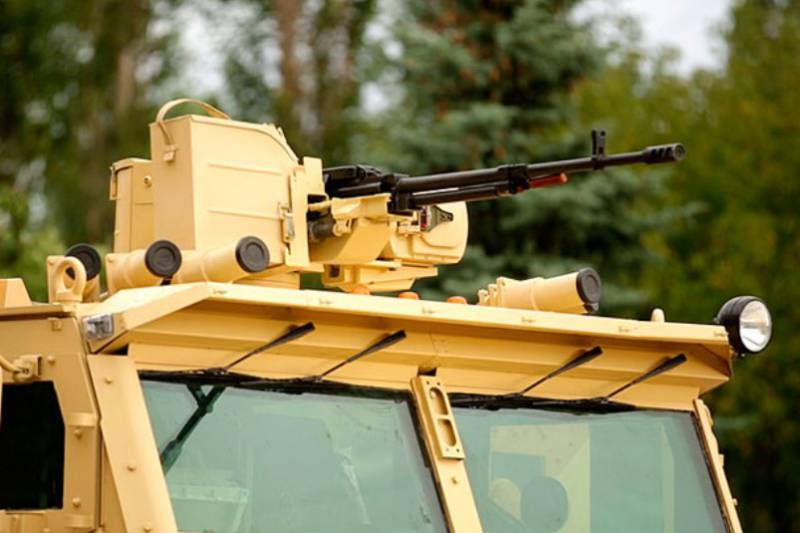 "On the roof of the armored driver's cab and the artillery crew, a remote-controlled autonomous artillery module with a Kord machinegun of 12,7 mm caliber was installed. The gun itself consists of a barrel, a combined semi-automatic shutter, a cradle provided with fencing, anti-rollback devices and a lifting sector mechanism, "the newspaper writes referring to TsKB specialists.
"The vertical angles are controlled by a special drive, which restores the tip after the shot. The CAO "Phlox" ammunition makes up more than 80 shots, including 28, which are ready to fire in operational installations. All this ensures the high mobility of the CAO and the automation of the preparation and firing processes, "the article says.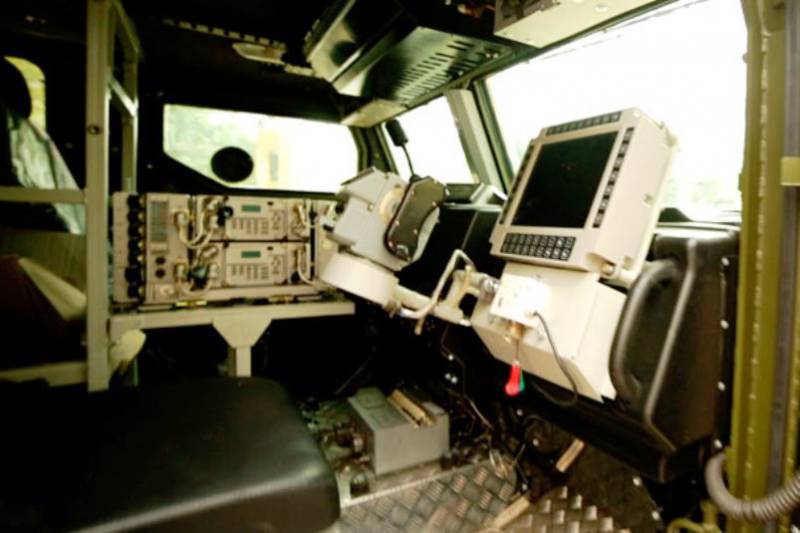 As noted by the military historian Alexey Khlopotov, today only the Russian army has unique artillery systems that "combine the capabilities of guns, howitzers and mortars."
"The Airborne Forces and Land Forces are armed with Nona and Khost self-propelled guns, while the Phlox, although using their ideology, surpasses its predecessors in range and accuracy of fire, as well as in the strength of their ammunition. Cannon-mortars shoot not only conventional artillery shells, but also mortar shells. They are also capable of raising the barrel in the vertical plane in the range of -2 degrees to + 80. Thanks to such solutions, cannon-mortars can not only hit targets at a distance of 10 km along a hinged trajectory, like a howitzer, but also hit targets with direct fire, like ordinary guns, and even throw mines, like mortars, almost vertically into enemy trenches "
- told Khlopotov.