Representative office of the DPR opened in the Czech Ostrava
An important event for residents of the Donetsk People's Republic occurred today, which is remarkable, in the Czech Republic. We are talking about the fact that in the Czech city of Ostrava opened a representative office of the DNI. This is with reference to the Honorary Consul of the Donetsk People's Republic Nelly Liskova informs news agency
TASS
. This is the first representation of the DPR in the countries of the European Union, and in Donetsk this step is considered the "first sign".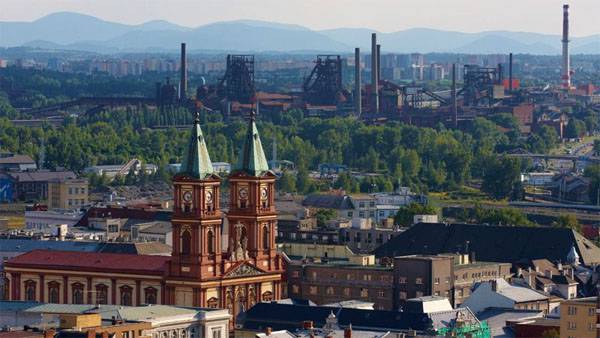 Nelli Liskov:
The main objective of the work of the DPR representative office in the Czech Republic is to disseminate in the European Union the truthful information about a still unrecognized country. Ostrava was not chosen randomly as its location. The largest North Moravian city and Donetsk are twin cities. They are linked by traditional ties of friendship and cooperation. We will contribute to the expansion of contacts between citizens of the DPR and residents of Ostrava and the whole of the Czech Republic. We will also assist in the implementation of direct links between legal entities.
Responding to a question about the status of the representation of the DPR, Nelli Liskova noted that the republic's representative office in the Czech Republic currently has the status of a non-profit organization whose mission is to establish cultural, social and economic ties between the Czech Republic and the DPR. In addition, the representation of the DPR in Ostrava will be engaged in collecting humanitarian aid for residents of the republic suffering from the Kiev military aggression.
Against this background, the Czech Foreign Ministry, according to TASS, said that the representation of the DPR has no diplomatic status and cannot be headed by a consul, since de jure Prague does not recognize the DPR as a sovereign state. However, to carry out interaction at the private level representation is not prohibited.