Russian manufacturers of MLRS united into a holding
A new holding was formed as part of Rostec, which included enterprises specializing in the development and production of multiple rocket launchers, reports
Lenta.ru report
.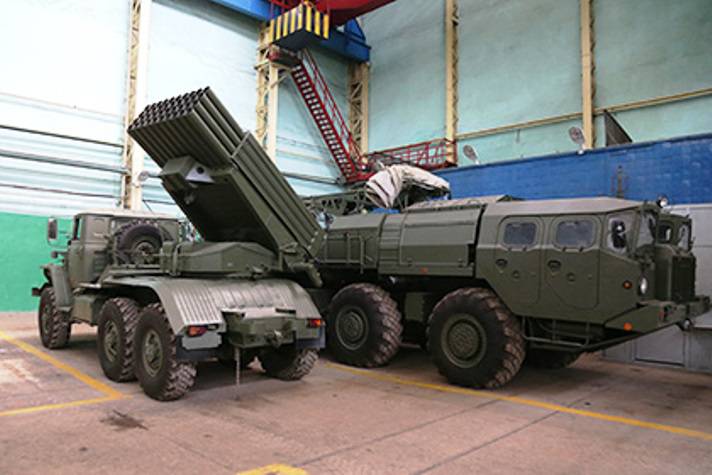 "JSC" NPO "Splav" is the parent organization of the holding as part of the state corporation "Rostec", "said the release of the company.
It is noted that, in addition to Splava, the association included PJSC Motovilikha Plants (Perm), JSC Novosibirsk Plant of Artificial Fiber, JSC Bryansk Chemical Plant named after the 50 anniversary of the USSR. "
NPO Splav began developing volley fire systems in the late 1950s and in 1963 transferred the Grad system, which is now in service with 50 countries, to the troops. In subsequent years, the company created "Hurricane" and "Tornado", as well as MLRS for the naval
fleet
.
According to an agency source in the defense industry, "the creation of a new large holding within Rostec is due, in particular, to the several times increased demand for multiple launch rocket systems both for the Russian army and abroad."
According to some estimates, the increased use of this
weapons
in the Middle East conflicts in Ukraine.
Maxim Kimerling / Kommersant