The latest US cluster bombs manufacturer Textron Systems (Rhode Island) closes the production of these munitions,
RIA News
Foreign Policy journal message.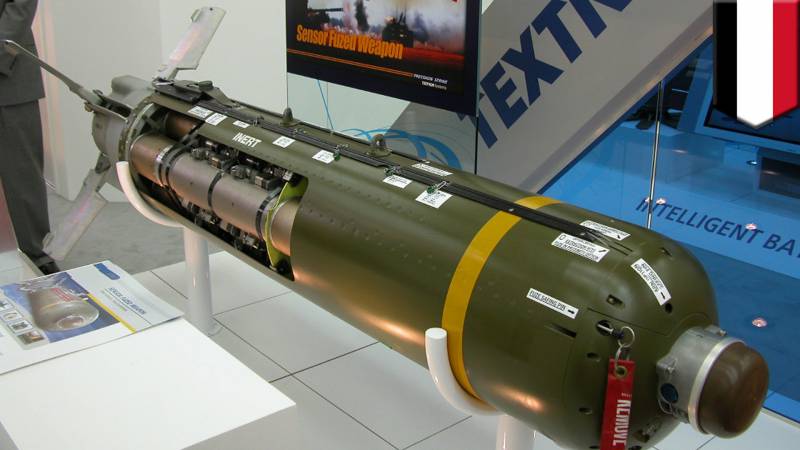 "Cassettes are called aerial bombs containing mines or smaller bombs for various purposes. Such ammunition is banned in more than a hundred countries, but in the United States, Russia, China and several other states they are still in service, "the publication explains.
The decision of the company's management to stop production was made after "in May the White House refused to sell the CBU-105 cluster bombs to Saudi Arabia, which it planned to use during the military operation in Yemen," the article says. According to the magazine, at that time "Riyadh's intentions provoked sharp indignation of human rights organizations, in particular, Human Rights Watch and Amnesty International".
Textron Systems spokesman Matthew Kolpitz explained to reporters that
"The cessation of production is associated with difficulties in regulation (by the supervisory authorities) and in connection with the reduction of orders"
. At the same time, according to him, "CBU-105 meets all the standards of the United States and the Ministry of Defense of the country."
Kollpitts also noted that the rejection of the production of cluster munitions "will lead to a reduction in company personnel and consolidate production."
According to the information, the total number of Textron Systems employees is about 35 thousand, last year the company's revenue was estimated at more than $ 13 billion.