In the Donbass truce announced, the parties agreed on a cease-fire in Minsk during the meeting of the contact group, reports
RIA News
.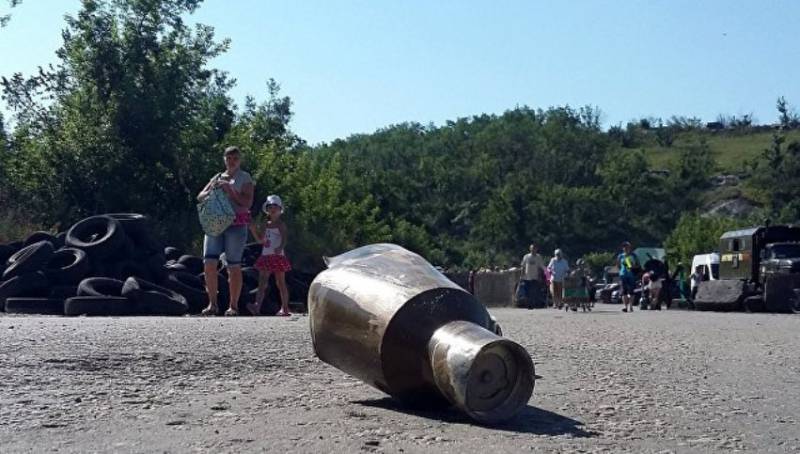 The cease-fire regime entered into force at midnight Kiev time (coincides with Moscow time).
According to the press secretary of the President of the Russian Federation, Dmitry Peskov, Moscow hopes that the truce will be strong and "will allow to achieve progress on the implementation of the Minsk agreements."
"The Kremlin supports the agreement reached by the contact group to resolve the situation in the south-east of Ukraine regarding a cease-fire on the contact line in connection with the start of a new school year, coming into force on August 00.00 31"
- he noted.
However, it is not yet clear how long the parties will be able to comply with the agreement. Admittedly, the situation in the Donbass tends to worsen.
On Wednesday, representatives of the Armed Forces of Ukraine declared 12-shelling by the militia. According to them, the militia used "automatic mounted grenade launchers, machine guns and rifle
weapon
».
In turn, the representative of the Ministry of Defense of the DPR, Eduard Basurin, reported that the Ukrainian military had fired 300 mines and shells on the territory of the republic within a day.
"Damage received 17 housing. Among the civilians, one resident of Yasinovataya died, four people were injured, "he added.
In the Lugansk Republic, damage was reported to two private houses that came under fire in the villages. Raevka.
Despite Poroshenko's public statement about Kiev's readiness to observe "the regime of silence", the head of the LPR Igor Plotnitsky noted that "a truce in the Donbass can be established only by a change of power in Ukraine".