Coordinator of the US Department of State on sanctions issues (there is such a structure in the US Department of State) Daniel Fried said that the US and the EU "have a plan in case of a full-scale Russian invasion of Ukraine." In an interview
Voice of America
Mr. Fried said that Russia "is awaiting a new use of the sanctions option."
From the statement of the State Department sanctions coordinator (translation
UNIAN
):
If the war begins to unfold again, then we have the option of strengthening the sanctions. We discussed this with Europe, we know what we will do in this case. But I don't really want to go into the details of a hypothetical scenario that could happen. If the worst happens - I mean a full-scale invasion of Ukraine - we have a plan.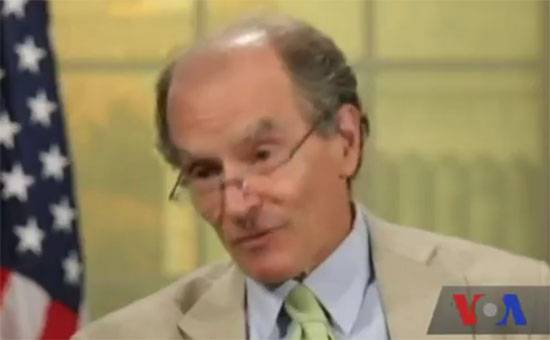 So they live - Washington has the options of sanctions, Kiev - the options of mobilization.
At the same time, Mr. Fried was never able to concretize what "full-scale invasion of Ukraine" means. If we consider that Washington is constantly talking about the presence of Russian troops in the Donbass, then in this case either this is an incomplete "invasion", or it does not consider the Donbass to be the territory of Ukraine, or it simply lies. The latter is becoming more obvious even to those who are under pressure from Western propaganda.
A piece of such propaganda from Mr. Fried:
Ukraine is still occupied by Russian separatists, and I want to tell you that it would be even worse if there were no sanctions at all, rest assured of that. Do you think Russia would not attack Mariupol, Kharkov, Kramatorsk or Slavyansk?
Sanctions for the United States, apparently, have finally become a sacred cow, and Washington is trying to convince himself that they are acting in relation to Russia.