The Defense Ministry is testing the latest EW systems capable of neutralizing the operation of low-orbit satellite communications systems, such as Iridium, GlobalStar and OneWeb, over a large area, according to
News
.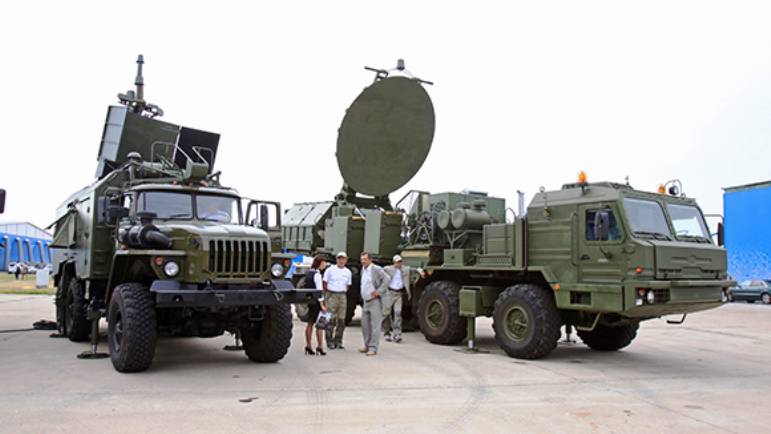 Archive photo
The developer of the "Electronic warfare complex for countering satellite systems in low circular orbits" (KRBSS) is the Moscow Radio Engineering Research Institute (MNIRTI, part of the defense industry) with the participation of the Moscow design center of microelectronics JSC NIIMA Progress.
According to military experts, "the priority location for the new" jamming "is the Arctic, where it is not possible to use geostationary communication systems (geostationary satellites" hang "above the equator and their signal does not reach the polar regions)."
"Some of the elements of the newest complex, including mobile jamming stations, are already undergoing tests, during which excellent results were achieved. The stations not only fulfilled all the tactical and technical requirements laid down in the project, but in some places showed the best result, "a military source told the newspaper.
He noted that the new system will be put on combat duty in stages.
"The main elements of the KRBSS are highly mobile jamming stations installed on two trucks: they are capable of simultaneously tracking and jamming the signals of several dozen satellites. In the future, the fleet of "stations" will be replenished with products installed on ships, helicopters, aircraft and
Drones
", - said in the article.
The designers managed to achieve the desired characteristics by using active phased antenna arrays containing a large number of receiving and transmitting elements.
Military expert, former employee of the 30 Central Research Institute of the Air Force Alexei Leonkov:
"Most satellite communications systems are based on large satellites with a very powerful signal in geostationary and highly elliptical orbits. But in low-orbit systems, the principle of operation is different, resembling cellular communication. At the receiving point, a signal from several monitored satellites can be received. Therefore, it is necessary to drown not one powerful signal, but a few weaker ones. The main problem is that all channels need to be pressed simultaneously, otherwise the system will be able to find a loophole. "